4 teefjes - 2 reutjes
geboren op 11-01-2014
moeder: Lets Twinkl Blossom Jack's
vader: Johnny B Good of Free Spirit
Twinkle, twinkle, little star
How I wonder what you are
Up above the world so high
Like a diamond in the sky
Twinkle, twinkle, little star
what an awesome
mum you are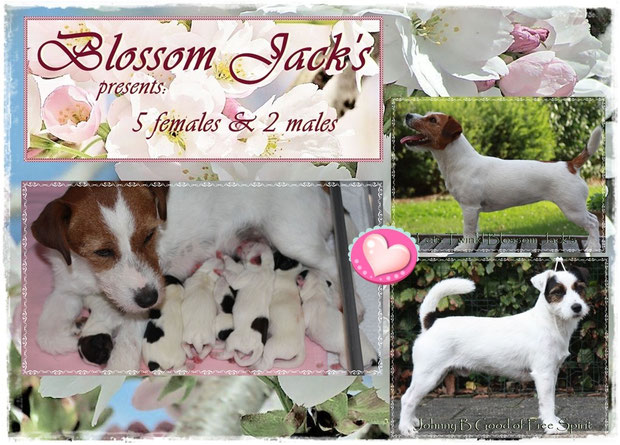 Het eerste nestje van Twinkl is geboren op 11-01-2014, 5 teefjes en 2 reutjes, allemaal gezond en wel.  Twinkl is een zorgzame rustige moeder.
This is the first litter for Lets Twinkl Blossom Jack's.
The father is Johnny B Good Of Free Spirit. He is a son of Saltisgardens DH Lawrence & Ruby Tuesday Of Free Spirit.