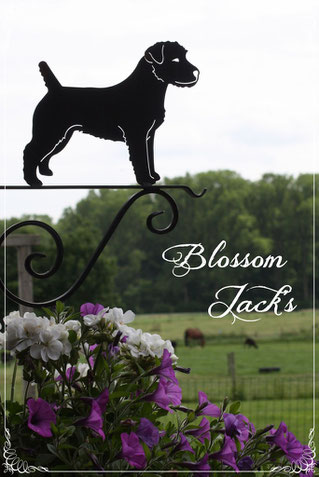 Welkom bij de Blossom Jack's!
          Bij het zoeken naar onze kennelnaam vonden wij inspiratie bij Red Blossom, een merrie die veel voor ons betekende. Bovendien is het Hageland, gelegen in het midden van België, in het voorjaar prachtig getooid met de bloesems van de appel- en perenboomgaarden.
          Wij waarderen elk bezoek aan onze site!
Welcome to the Blossom Jack's!
          To find our kennelname, we found inspiration in a very precious mare, Red Blossom. And, in springtime, the blossoms of the apple and pear trees in our region, situated in the middle of Belgium, are so very beautifull!
          Have a nice look arround and enjoy!